Quality Management System - ISO 13485 certified
Product - Nine products including Disposable Infusion Pump are CE-approved by TUV SUD.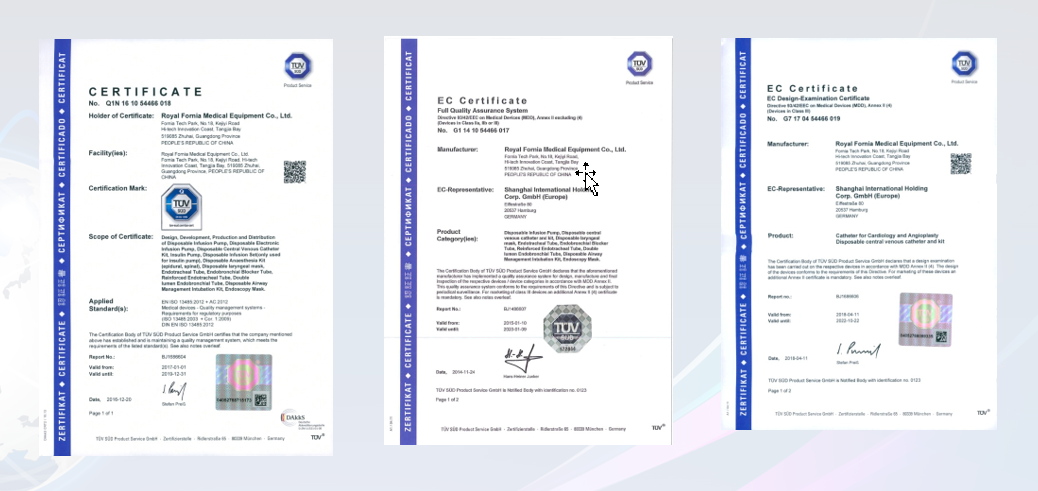 Full quality assurance system - Fornia has established full quality assurance system throughout R&D, procurement, production and service, in order to assure product quality in the whole process and from all around.
R&D quality control - To implement the concept of "quality comes from R&D", Fornia strictly follows the quality management system in the links of design and development, test and review, prototype trial production, so that every step of the production process has control standards and traceable management.
Supplier Quality Management - Actively include supplier quality management and effectively improve quality of upstream supply chain.
External Quality Audit - Successfully passed audits initiated by third party TUV SUD and second party of overseas customers.